Needles & Plastic
Needles & Plastic
PROJECT INFORMATION +
Drawing on an eclectic visual array of 3000+ pieces of ephemera, artefacts and covers alongside a comprehensive written narrative, this is the history of Flying Nun Records 1981–1988.
A chronological survey compiled by Matthew Goody, a Canadian writer/researcher, incorporating everything from posters, flyers and scribbled set lists to limited edition handmade covers and faded grainy photos from personal photo albums. New Zealand produced a staggering amount of great independent rock music in the 1980s and Goody has delivered a rich document that shows how exciting and resourceful this scene was. Not only does it get the nod of approval from Jack White, Needles and Plastic has already become a cult classic with Pitchfork calling it one of the best music books of 2022.
Project
NEEDLES & PLASTIC
Client
AUCKLAND UNIVERSITY PRESS
Year
2022
What we did
Editorial Content & Design
Design & Art Direction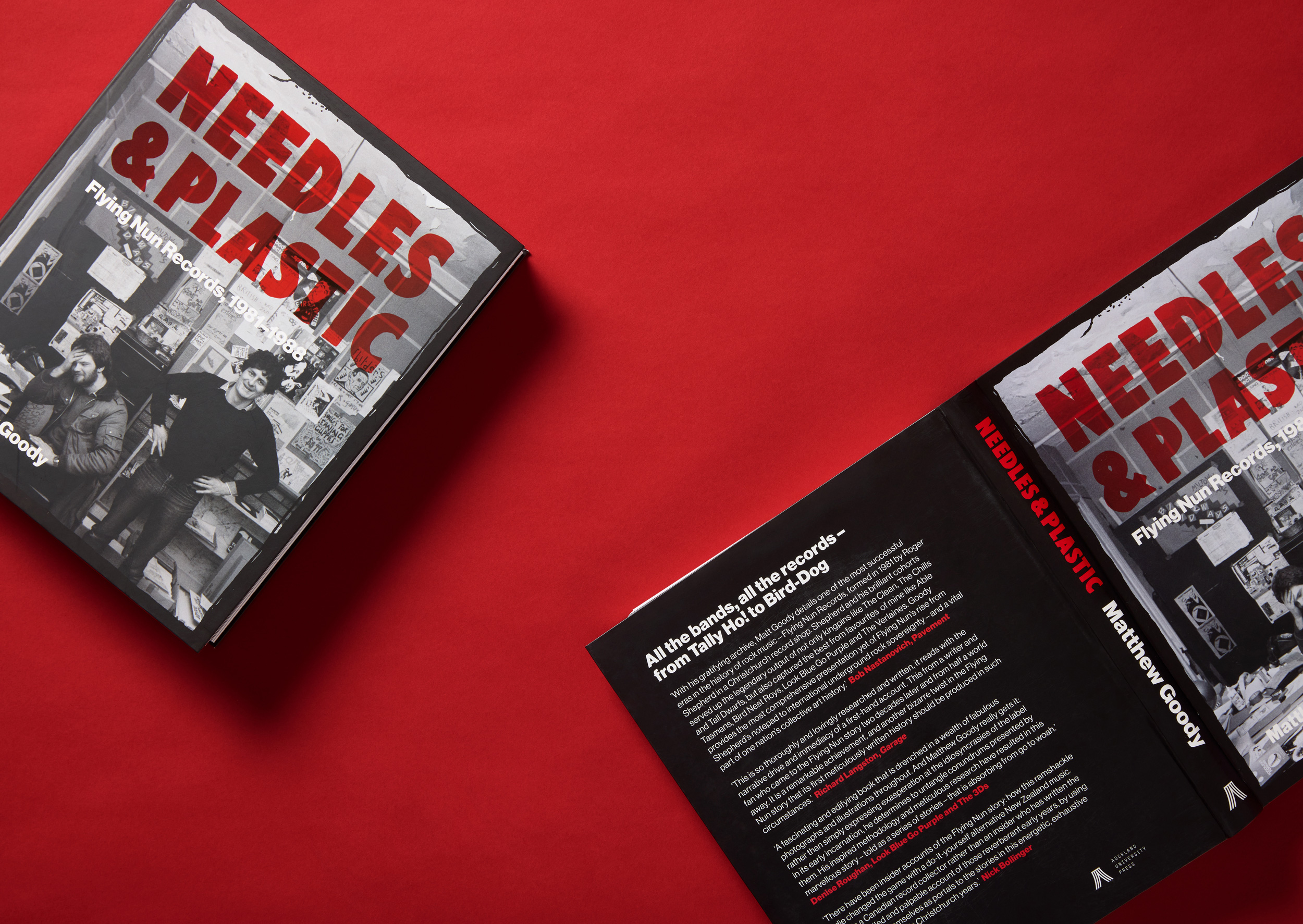 Needles and Plastic looks so cool. I can't wait to devour it.
Jack White – The White Stripes